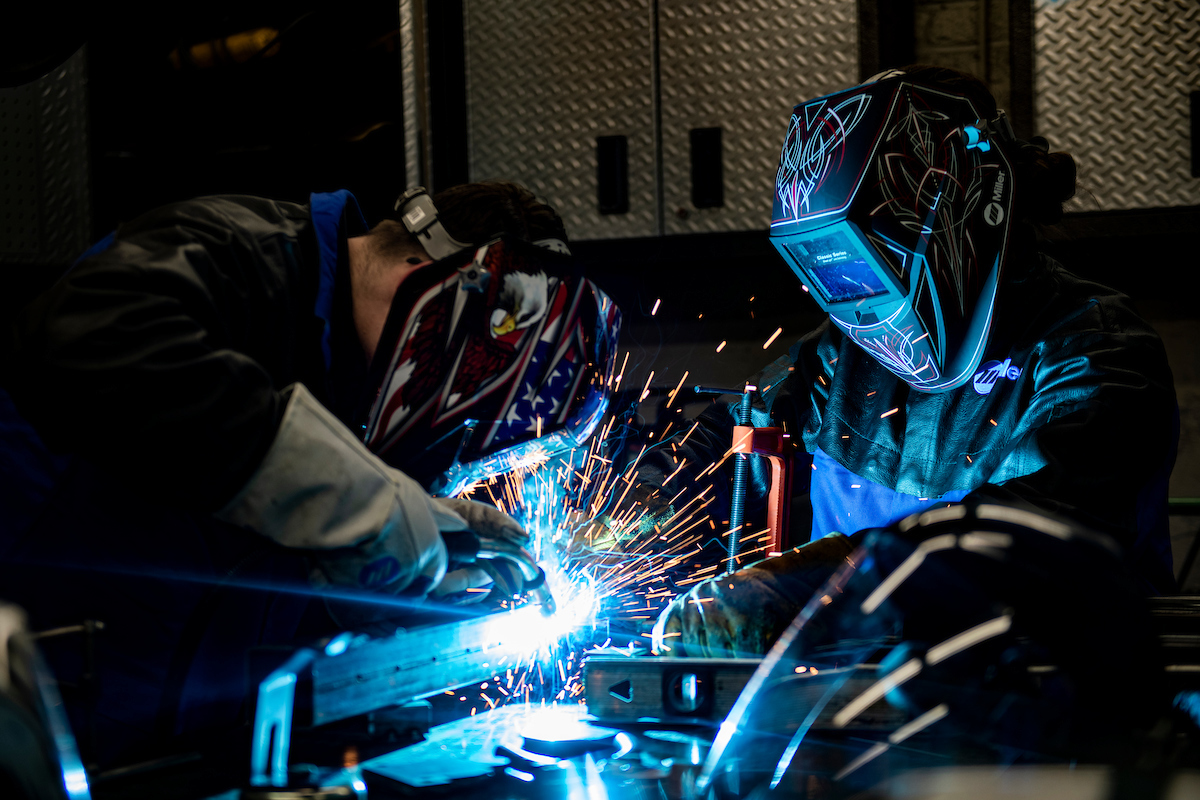 S&T Steel Bridge Design Team Wins Fifth Consecutive Regional Competition
The Missouri S&T Steel Bridge Design Team won first place at the American Society of Civil Engineers' (ASCE) Mid-America Student Symposium for the fifth consecutive time. The competition was held at Kansas State University April 13-15.
The Steel Bridge Design Team designs and builds a one-tenth scale model bridge according to a real-world problem set by the American Institute of Steel Construction (AISC). This year teams had to design a bridge that could handle everything from pedestrians to service vehicles in the San Diego National Wildlife Refuge. Teams are judged in categories including construction speed, efficiency and the weight of the bridge.
"It was almost a full sweep," says Krysta Swartz, a senior in civil engineering and project manager for the team. "We placed first in aesthetics, stiffness, cost estimation, construction speed, construction economy, and structural efficiency, and placed second in lightness."
Eric Ssesanga, an undergraduate research assistant for CII and senior in civil engineering from Kampala, Uganda, is a member of the team and was present for the competition held at Kansas State University.
For more information about the team, visit steelbridge.mst.edu.
Original Version Posted April 25, 2023 - Missouri S&T News and Events